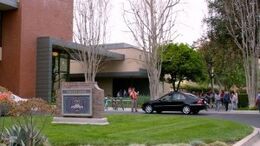 Valley Glen School is where Andre Jr. and Zoey go to school.
Known Faculty
Mr. Stanson
Mr. Collins
Mr. Peterson
Mrs. Bishop
Mrs. Stanson
Mr. Gordon
Known Students
Brice Porters
Jordan Greenwald
Kaden Morrison
Calvin P.
Jenna H.
Jean M.
Shan K.
Matthew B.
Helen P.
Raham K.
Maya M.
Ashley L.
Ad blocker interference detected!
Wikia is a free-to-use site that makes money from advertising. We have a modified experience for viewers using ad blockers

Wikia is not accessible if you've made further modifications. Remove the custom ad blocker rule(s) and the page will load as expected.